Book a Stay at Our Hotel Near UNC Chapel Hill
About UNC Chapel Hill
Located in Chapel Hill, NC, near our hotel, the University of North Carolina (UNC) has played an integral role in North Carolina's history since it opened in 1789 as the state's first public university. Acknowledged as one of the finest universities in the world today, UNC Chapel Hill has a large, diverse student body and offers academic opportunities not found anywhere else.
For more information, see: www.unc.edu
About UNC Sports
UNC is widely recognized for its athletics and varsity programs. UNC at Chapel Hill offers premier athletes and teams in the Atlantic Coast Conference and the NCAA. The famous North Carolina Tarheels have won the hearts of fans across the United States and the globe.
Discover Our Durham Hotel Near UNC Chapel Hill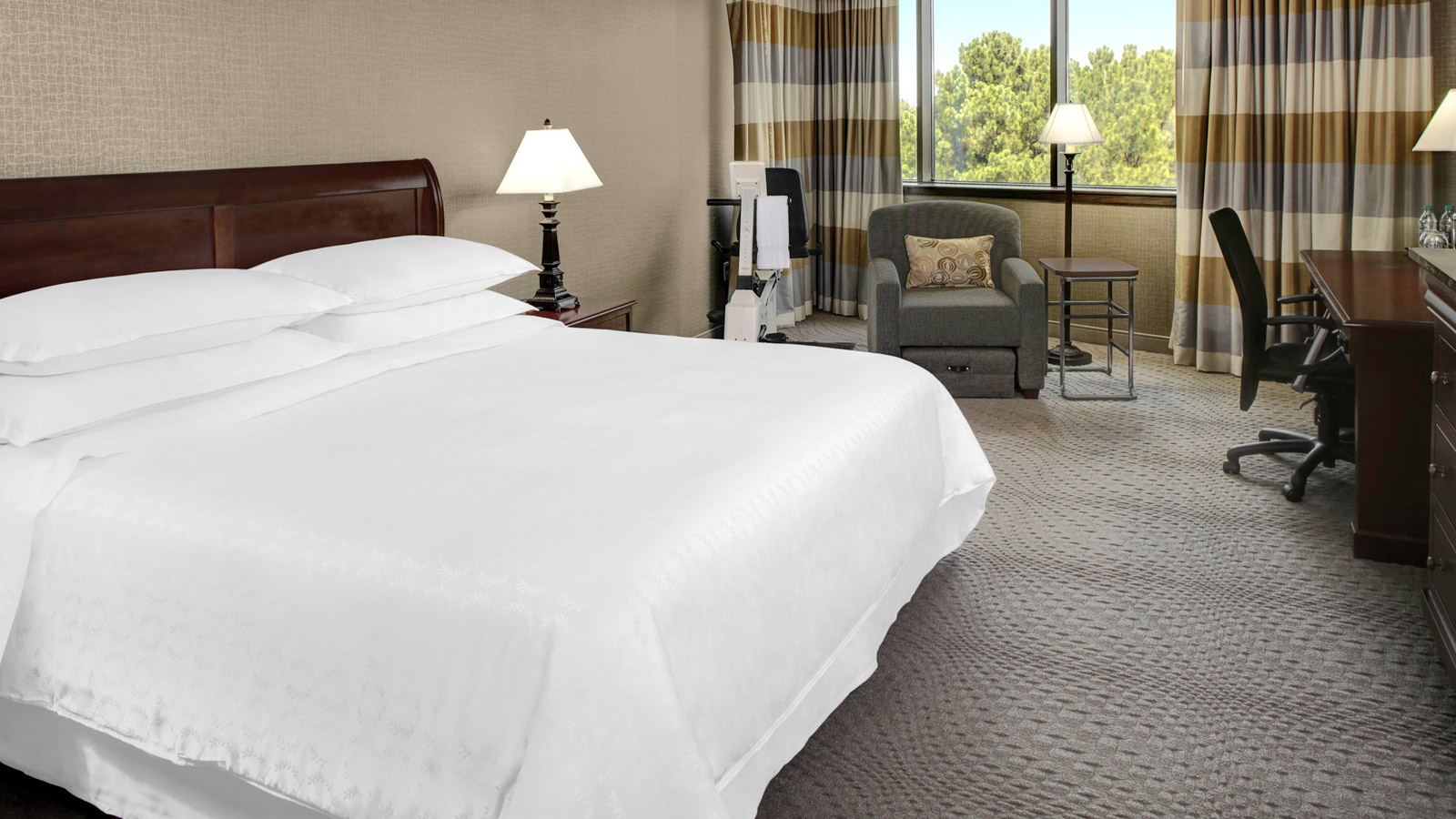 Stay at Sheraton Imperial Hotel Raleigh-Durham Airport at Research Triangle Park and enjoy easy access to both RDU Airport and UNC Chapel Hill. Our hotel positions you near the UNC campus. Take advantage of our roundtrip shuttle to RDU and our premier location in Raleigh Triangle Park to explore our area and other exciting things to do nearby. To make a reservation, book online or call 866-716-8106.